By trg601 and moon469
Made for the #17th GMC JAM!
Controls: WASD or Arrow Keys, use mouse to interact with characters.
The goal of the game is to stop a murder from happening, you learn about the suspects and try to stop the murderer before the girl dies and you loop back in time.
The girl dies at exactly the time the two clocks on your HUD synchronize, and you get looped back.
I barely got the game playable in the four hours I had today to work on it.
I hope you like it, I personally like the isometric style, i've never worked with isometic stuffs before.
Protip: Just for fun, talk to Billy at the Mountain Man hamburger shop, he has some funny dialouge.
Check out the game topic on the
GMC forum here!
Download: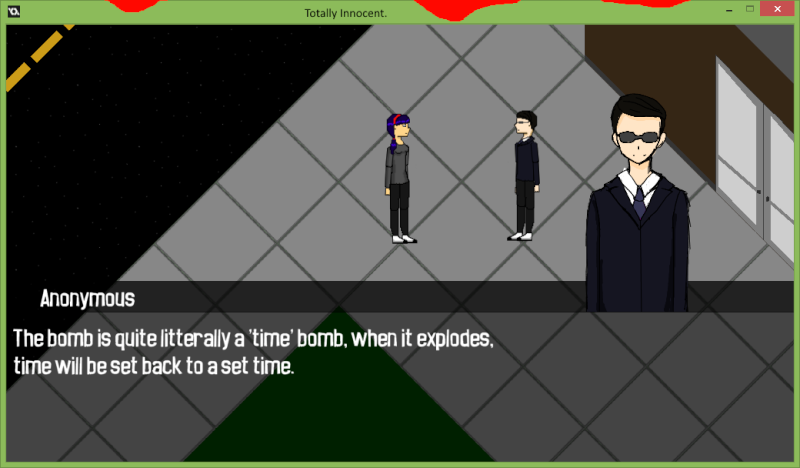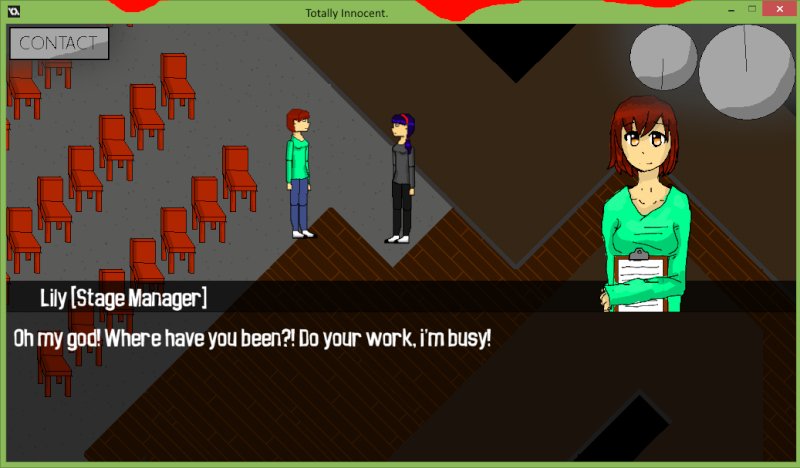 More screenshots at the game
topic here!